The Build Recruitment team are deeply saddened by the tragic and untimely loss of our beloved Jonny Barltrop. His passing has left a permanent void within our company, community and our hearts, and we extend our deepest condolences to his fiancée Cheri and infant son Leo, his family, and closest friends during this difficult time.
Jonny's remarkable journey with Build Recruitment spanned almost a decade, during which his personality, passion and dedication to recruitment played a key role in defining the company that we are today. Jonny's exceptional ability and expertise within the sector enabled him to positively impact the lives and businesses of countless professionals throughout the built environment. He was widely respected within the wider built environment community, receiving the vast majority of his workload via word-of-mouth.
At Build Recruitment, Jonny was loved and respected by the management board, his team and the wider business. Jonny was not only an exceptional professional, but also a true friend and mentor to many. With unwavering dedication and an unparalleled work ethic, he consistently achieved outstanding results and drove improvement across a number of areas, always setting the bar high.
As we navigate this difficult period together, let us lean on each other for support, strength, and compassion. Jonny will forever hold a special place in our hearts and his memory will continue to inspire us. His legacy should serve as a reminder that life is precious and that every interaction, no matter how brief, can leave as lasting impact on those around us.
We extend our deepest gratitude to all our employees, partners, and clients for their understanding, support, and patience during this challenging time. Together, we will honour Jonny's legacy and preserve the values he held dear.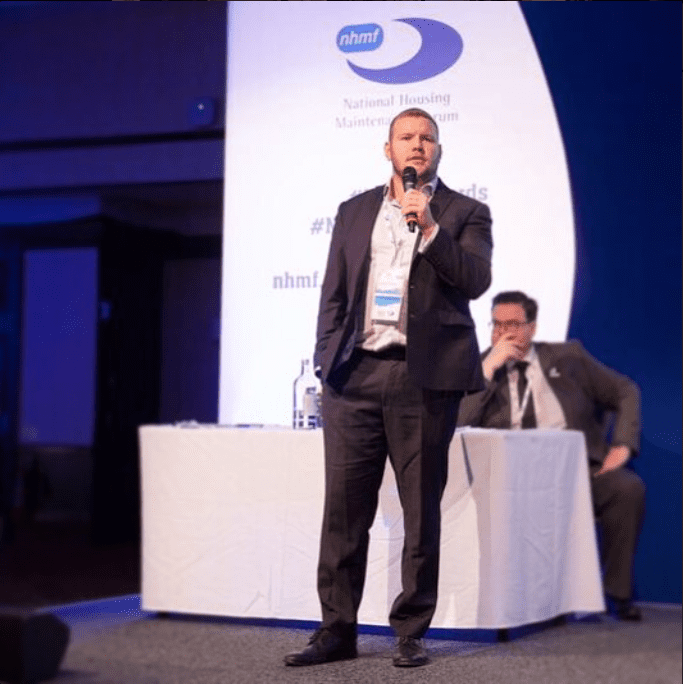 Image: Jonny Barltrop at NHMF Conference, February 2018