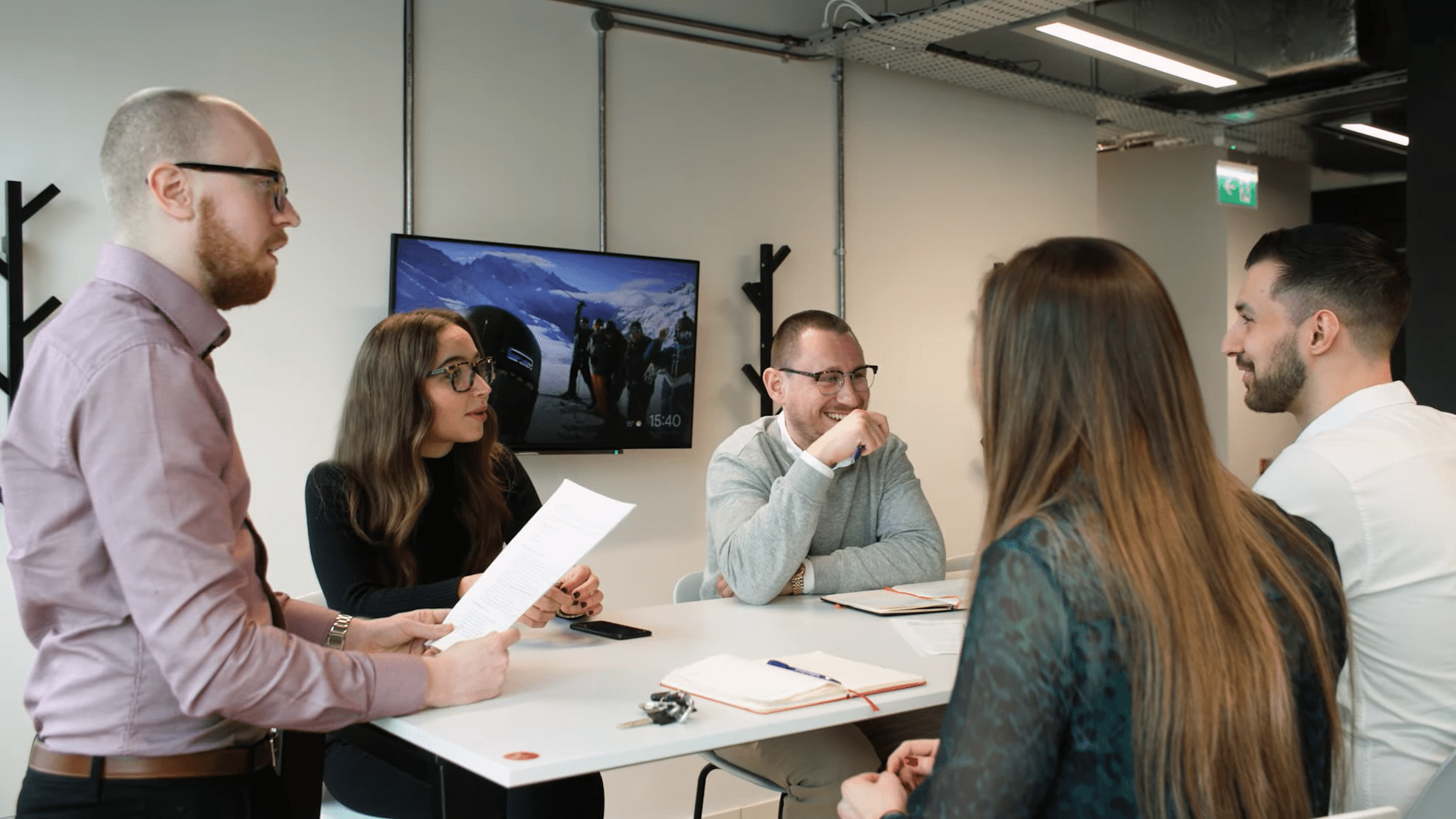 Recruitment is all about people
That's why our consultants take the time to build industry networks, knowledge, and relationships. Whether temporary or permanent, or delivering large-scale mobilisation projects, we place the right people in the right jobs. People who will make an impact from day one.
Founded in 2010 by experienced built environment recruitment specialists and with 45 people across offices in London, Manchester and the South West, it is our service, delivery and sector-specific knowledge that sets us apart.
Upload CV
About us
Find your perfect role with Build Recruitment
Build Recruitment specialises in hiring talent in the built environment. Our primary focus is on the social housing sector, across refurbishment and maintenance, but we also work across both facilities management and property consultancy sectors.
White Collar Construction & Housing
We can tell you about the amazing things we can do for your business, but we think our customers can tell you better. After all, what they think is what really matters.
Alan - Asset Management (Client)
Personable & honest culture!
Proactive, flexible, and most importantly honest and open. A real pleasure to work with an organisation with such a personable and honest culture!
Jose - Repairs Supervisor (Candidate)
Outstanding service everytime!
I have been with Build Recruitment now for almost 10 years and their service has always been outstanding!
Nick - Quantity Surveyor (Candidate)
Excellent communication!
Updated me regarding opportunities, the status of the job market and specific roles suited to my abilities. I was treated in an honest, open, and friendly manner, and the personable approach meant that I knew I was not forgotten or ignored.
Keith - Local Authority (Client)
Very professional service
Extremely understanding of client needs and have provided excellent candidates for some hard-to-fill roles
John - Property Maintenance (Client)
Very easy to work alongside
Candidates came through already pre-interviewed and matched the roles we were looking for perfectly.
Chris - Supervisor (Candidate)
Service was second to none
From the start to me getting the job every step of the way was professional.
Service
We understand that an organisation's greatest asset is its people. That's why we work hard to help companies identify, attract and retain talented people, and pair individuals with innovative and rewarding employers.
Delivery
Recruitment is all about getting the delivery right. From the quality of the CVs we submit to clients, to supporting candidates throughout the interview process, we understand the importance of consistently delivering excellence.
Knowledge
Our consultants are not just recruitment experts, but built environment specialists. Because our consultants operate within niche sectors, you can be confident that your consultant understands the challenges and complexities of your industry.
of candidates would recommend us
Companies hiring with us now
If you have any questions, or aren't sure, get in touch. Whether you are an employer looking for your next hire or a candidate looking for your next job we can help you get on track.
Get in touch